We are always ready to welcome new patients at our offices in Bellefontaine, Celina, Troy, and Sidney, OH. If you are experiencing vision problems, or if it's time for your routine eye exam, set up an appointment today.
Welcome to Ohio Vision
Ophthalmologists and Optometrists Providing Expert Care
At Ohio Vision, we want our patients to see the world as clearly as possible. To that end, we provide a wide range of eye care services, including eye exams, eye surgeries, and treatment for eye diseases such as glaucoma, cataracts, and macular degeneration.
Our ophthalmologists and optometrist work collaboratively to ensure that we provide the finest care available in Mercer, Shelby, Logan, and Miami Counties. Our staff is welcoming, compassionate, and committed to making your experience with us as positive and stress-free as possible.
With offices in Sidney, Bellefontaine, Celina, and Troy, we serve families from throughout West Central Ohio. If you would like to schedule an appointment at one of our locations, you can request a consultation online or reach us by phone.
Memberships & Affiliations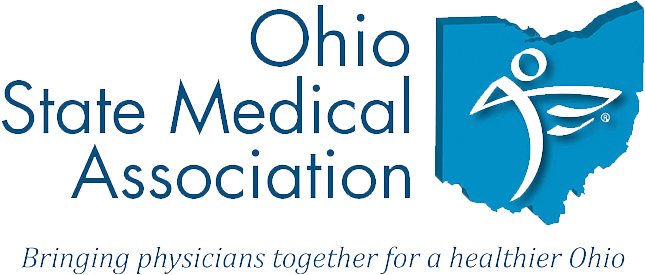 I have never been treated with such VIP service in my life then at my recent visit with Ohio Vision. I contacted my regular eye doc after having repeated issues with the same eye and he referred me over to Doctor Schemmel who proceeded to diagnosis my issue and immediately made a few phone calls to set up an appointment for me the same day up in Sydney to have surgery to correct my issue. When I arrived I met his partner Dr. Wilding who made me feel comfortable getting a needle stuck in my eye. He did an amazing job taking time after hours to fix my issue right away. Unreal Service!!! Highly Recommend!!!
View On Google
This was my second visit to Ohio Vision and could not be more satisfied with the over all results. The staff were very professional and friendly and were happy to answer any questions that I my have. The doctor, while being business like, and friendly, took the time to cover all aspects of the examanation and aleviate all my concerns. Excellent Vision center.
View On Google
Cutting-Edge Cataract Surgery
Rediscover Vibrant Sight
Many patients with cataracts don't realize how compromised their vision has become. After cataract surgery by our ophthalmologists serving West Central Ohio, you'll be amazed at how bright colors appear and how radically your eyesight improves.
During cataract surgery, our ophthalmologists will remove the clouded lens of your eye and replace it with an advanced intraocular lens (IOL). Drs. Wilding and Johnson are both experts in cataract surgery who remain at the forefront of innovation in this life-changing procedure.
Our practice is proud to offer the revolutionary PanOptix® multifocal IOL, as well as the Vivity multifocal IOL to qualifying patients. While other IOLs only improve far distance vision, these lenses have the potential to give you clear vision at near, intermediate, and far distances.
The PanOptix Multifocal Lens
Expert Treatment of Glaucoma
Save Your Vision
Glaucoma is a group of eye diseases that can lead to vision loss and blindness if left untreated. The vision loss caused by glaucoma starts at the periphery of the field of vision and gradually closes in, which can be difficult to notice at first. That's why it's important to schedule regular eye exams with our optometrist, who can detect glaucoma in its earliest stages.
When you've been diagnosed with glaucoma, our Sidney-area ophthalmologists can offer a variety of treatments that can slow the progression of the disease and save your eyesight. Depending on the stage of your condition, our eye doctors may recommend eye drops to manage the pressure in your eyes, or they may recommend minimally invasive surgery.
Do You Have Cataracts and Glaucoma?
We Offer an Advanced Solution
Patients with cataracts and glaucoma may qualify for treatment with the iStent Inject device. During cataract surgery, our ophthalmologists can place these tiny FDA-approved stents in your eye. They can improve your eye's ability to drain fluid, relieving intraocular pressure and controlling glaucoma. Our practice is excited to offer this innovative solution to our patients.
I have been bringing my husband here for several weeks dealing with Shingles located near his eye (Celina office) The Drs and staff were very considerate and friendly and i felt comfortable asking questions and was able to get answers .. I would recommend Ohio Vision .
View On Google
I am very pleased with the professional services provided by this ophthalmology practice. The doctors and staff members do a great job of explaining treatments and outcomes. Very friendly and helpful in all aspects. Great results.
View On Google
Patients with diabetes are at risk of developing diabetic retinopathy. Poor blood sugar management can cause damage to the blood vessels in the back of your eye, which in turn can cause damage to your retina. Our optometrist and ophthalmologists offer a variety of treatments for both mild and advanced diabetic retinopathy.
Our eye doctors can help you find relief from chronic dry eye. Medicated eye drops are most commonly prescribed for this condition. Certain patients may qualify for more sophisticated solutions, which you can discuss with our optometrist and ophthalmologists during your next appointment.
Is your sight impaired by sagging eyelids? Our ophthalmologists can perform eyelid surgery, also known as blepharoplasty, to remove sagging skin and clear your field of vision. Blepharoplasty can also cause you to look younger and more refreshed.
Eye Exams
When it's time for your routine eye exam, choose Ohio Vision. Our board-certified optometrist can perform a thorough evaluation to diagnose eye conditions. We can also coordinate with local opticians to make sure you get the corrective eyewear you need.
We don't want our patients to worry about the cost of eye care. We accept many forms of medical insurance, and our team will file claims on your behalf. Contact us to confirm that we accept your insurance. We also offer helpful financing options to qualifying patients.
Do I Need an Ophthalmologist, Optometrist, or Optician?
Different eye care professionals meet different needs. Ophthalmologists are medical doctors who are qualified to perform surgeries. Optometrists are not medical doctors, but they are eye doctors who are qualified to examine your eyes and diagnose eye diseases. Opticians are technicians who adjust corrective eyewear.

Ohio Vision is a group of board-certified ophthalmologists and optometrists who work with local opticians. We can meet virtually all of your eye care needs at our offices in Sidney, Bellefontaine, Celina, and Troy.